Cloud accounting
Transforming the charity finance function
At Gerrard Financial Consulting, our core purpose is to demonstrate how cloud accounting tools can free up your finance department's time, reduce core costs and achieve sound financial visibility. It streamlines accounting processes, putting you in control of the figures and the financial health of your organisation.
What does financial visibility look like for a charity?
Annual budget, prepared and signed off in advance of the new financial year
Access to a real-time rolling cash flow forecast, updated regularly
Knowing in real time how much you have left on each restricted fund and/ or project
Sight of your free reserves throughout the year, rather than simply awaiting your year-end accounts
The ability to produce a funder report showing actual spend versus planned spend instantly – whether that be at the organisational level or project, department or fund level
Ability to set, monitor and review the organisation in line with relevant financial Key Performance Indicators (KPIs)
We understand that the key pain points for organisations operating in the charity sector are time and money. With a suite of cloud accounting tools working seamlessly together, you can look forward to making better, more informed decisions, based on accurate financial management.
How can you streamline your finance department and reduce your core costs?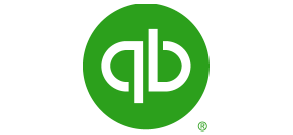 Transition to an efficient cloud accounting package
We recommend Quick Books Online Plus as a best fit for charities and not for profits.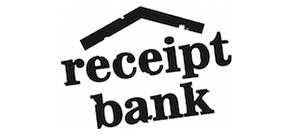 Automate bookkeeping, save time and reduce paper with Receipt Bank
Hands-free, paperless expenditure bookkeeping with Receipt Bank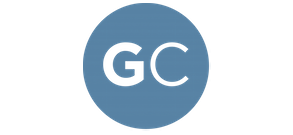 Collect regular donations by Direct Debit using GoCardless
Ideal for membership and donation collection, eliminating record keeping

Create insightful management reports and visuals
A combination of QuickBooks Online and Futrli for reporting and forecasting
Download our free guide and checklist here for things to consider before transitioning your charity to the cloud.
So you're ready to transition. How can we help you with that?
All cloud accounting technology is intuitive and easy to use. You'll find training and adoption of new working practices happen seamlessly. In our experience, bookkeepers and financial managers embrace the change, as they see for themselves the benefits of transferring their processes to the cloud.
Our tech champions will work with you every step of the way to ensure that migration to your new chosen system is a smooth one. We recommend that each implementation is phased to allow sufficient time for planning, training and follow-up.
Choose what's right for you
You can tailor your financial accounting technology to suit the needs of your organisation. The following options are available, and we can decide what's best for your organisation when we talk.
Standard
Advanced
Pro*
*read only access to your tailored Futrli reporting board
It was evident that the new system would save a lot of manual processing by allowing us to automate certain processes, saving the charity time and money. The time spent on manual processing could then be utilised in other areas"
To find out how we can add value to your organisation, please read our recent case study for BANES Carers Centre.
By the way…
Gerrard Financial Consulting is itself a cloud practice – our story
When GFC was formed in 2013 our mission was to get cracking on solving as many pain points for as many charities as possible.
To do this we had to get our own 'back office' in hand. We realised early on that, without a helping-hand from some cool technology and a little innovation, a disproportionate amount of time would be spent on GFC's own bookkeeping, financial management and administration – not to mention management of all the paperwork to go with that.
We took the decision early on to find a way to eliminate our 'pain points' and streamline our critical finance functions.
Enter our virtual practice model, operating completely in the cloud.
Through the adoption of cloud technology – using QuickBooks Online, Receipt Bank, Practice Ignition, GoCardless and Futrli- we have revolutionised the way in which we work, ultimately benefiting not only ourselves but also our clients.