Empowering charities to do more – how we've added value for BANES Carers' Centre
We love working with charities and not-for profit (NFP) organisations. One of our key drivers is a belief that we can empower charities to handle more of their everyday financial management themselves, in-house and in the cloud.
By taking on the running of their finances in a more proactive way, charities are more efficient, more capable and more confident in their financial abilities. And that means our clients have a more productive and insightful relationship with us as advisers when it comes to strategic thinking and planning next steps for the organisation.
It's an approach that's worked amazingly with the team at Bath & North-East Somerset Carers' Centre, who haven't looked back since moving over to a cloud-based QuickBooks Online system last year.
We sat down recently with our MD, Jen Gerrard, and Janine Woodward-Grant, Deputy CEO and Finance Officer for BANES Carers' Centre, to find out how moving the charity to the cloud has transformed the way they manage their funding.
The start of the relationship
The Carers Centre came to us because they were looking to replace their incumbent audit firm, as Janine explains:
"We'd previously worked with Jen in her freelance capacity, so when we saw that she'd set up independently as Gerrard Financial Consulting we approached her for a quote to oversee our next audit."
This was at the start of last year, but by March 2015 changes had been announced around the audit thresholds for charitable organisations. The upshot of this was that the Carers' Centre fell below the threshold for an audit and now only needed an independent examination of their financial statements, not a full statutory audit – and the Carers Centre kindly engaged us to carry out that financial examination.
"Jen had been liaising with Alison Cole, who was our Finance Officer at that point. When Jen came to do the examination, she realised that our systems could be improved and that there were certain ways we were doing things that could easily benefit from being moved into the cloud, or by slightly tweaking them to make them more efficient."
By highlighting these issues, and demonstrating how moving to a cloud system based around QuickBooks Online (QBO) could resolve those problems, we got the green light from the management team to move to cloud accounting.
Integrating QuickBooks Online and Receipt Bank
Working in collaboration with Alison Cole, we transitioned all of the organisation's accounts over to QBO and worked to streamline a lot of the more unwieldy or inefficient financial processes.
However, there was still work to be done; something Janine discovered when taking on the Finance Officer role.
"When I got involved, we'd already started implementing some of Jen's recommendations, but we hadn't done them fantastically rigorously. So Jen recommended that we start using the Receipt Bank smart-scanning add-on to store all of our invoices and receipts in the cloud; and that's a fantastic tool. It moved us towards being a paperless office and made our documents much more accessible."
With two different sites to manage, it was hugely important that Janine had a system that was not only efficient and paperless, but could be accessed from both locations.
"Jen and I both worked together to make sure that we moved completely away from our old paper system and towards a new cloud-based system. This was all linked in with the move to QBO, which gives us the ability to access our accounts from either of our sites very easily.
"It's quite a quite painful thing to move away from a very paper-based approach to something which is online, and Jen was very helpful in making this process easier. Her experience and expertise enabled us to overcome our initial fears and to actually make the jump. She was very supportive when introducing us to the cloud."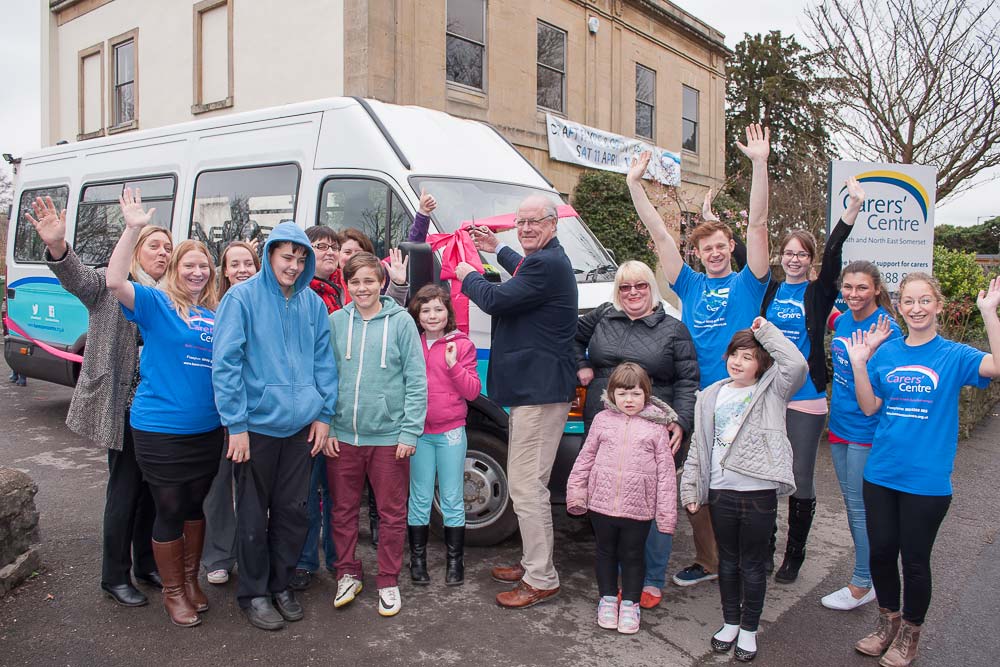 Why a cloud system trumps a desktop approach
If clients are used to a desktop-accounting approach, moving to QBO can really open their eyes to the benefits and efficiencies of the cloud.
Janine has found that the accessibility and connectivity of a cloud system makes her recent move to Finance Officer a realistic proposition.
"I work two days a week at our Bath office, two days a week at our Radstock office and one day either in the office or at home. It would be impossible for me to do my role using the old desktop version of QuickBooks because we don't have good enough connectivity between our sites. It just wouldn't work."
"Now I can work wherever I'm based that day. It's also much easier to access the accounts to answer supplier queries and to look at where we are in terms of our finances. So if someone calls to say we haven't paid an invoice, we can look in QBO to see what's going on, or we can look in Receipt Bank to see if it's something that's not been uploaded to QBO yet. It's a much more efficient system."
Having the right numbers and right level of support
The Carers' Centre has a finance administrator who deals with all the day-to-day data processing. Janine's role is to oversee production of the management accounts and to look at the higher-level reporting and strategic elements. Having instant, mobile 24/7 access to the charity's numbers has helped enormously.
"Having QBO has helped a lot because it's so easy to use, I log on all the time because I know I can get the numbers I need within 5 minutes. Because I'm very familiar with our accounts, I can see within 2 minutes whether something looks awry, or needs a check in more detail. I didn't have the sense of visibility I have now when using the old desktop approach."
Having this easy access to the accounts means Janine can raise a query with us, and we can both log in to her QBO file to deal with any issues, wherever we are. It's this personal level of support that makes a real difference for our clients.
"For me personally, it's vital to have that support from Jen. I don't have an academic background in finance, but my role is now much more hands-on in terms of the financial management. I only felt I could do that with confidence knowing that I had Jen there to ask questions. She never makes me feel like an idiot for asking a question."
And Jen agrees that having a cloud-based system has been a huge benefit in delivering this kind of one-on-one support to clients.
"From my point of view, the value comes from having QBO and Receipt Bank accessible via a web browser and being able to log in and share our screens with a client remotely – all underpinned by our understanding of the client's internal processes.
"Janine and I were talking recently about the problem of payment authorisation. So we were attempting to resolve some of the issues around purchase orders and how bits of paper authorise payment – and whether that's pre-Receipt Bank or once it's in QBO. That got us talking about Bill.com, a cloud-based payment solution that could be a great fit for the Carers' Centre as we evolve their systems.
Helping charities look to the future
One of our core aims is to help charities think more strategically, plan ahead and manage their finances in a way that increases their impact. And we've worked very closely with the Carers' Centre team to help them achieve their strategic goals.
"I feel like I can think about strategy because I don't need to have the answer, Jen can help me find that answer. If I tell her where our problem points are, or where I think we could be improving, Jen can help us get there."
"Knowing that our systems are efficient, knowing that I can rely on them, knowing that the figures I see are up to date and accurate – and having Jen there to advise on strategy – means it's much easier for us to plan and think ahead and to implement new developments."
We don't deal in short-term fixes for clients: there's always a long-term vision to help our clients be more effective and deliver more impact, as Jen explains.
"It's about empowering charities to take on more themselves and trying to give them confidence in those tasks. That means that when clients do come to me, it's more of a strategic and advisory role that we can adopt – with limited funds to spend on annual compliance and advisory fees, it means they get the best value from us."
Talk to us about moving your charity to the cloud
You can find out more about the benefits of cloud accounting our QuickBooks Online and Receipt Bank pages.
If your charity is looking to improve it's financial efficiency, please do get in touch at enquiries@gerrardfc.co.uk and the team will be happy to help.