Practice Excellence Awards – We're on the shortlist!
Each year the Practice Excellence Awards for accounting practices recognise and celebrate the best firms in our profession whilst showcasing firms and individuals who are driving standards of excellence ever higher.
We are delighted to say that Gerrard Financial Consulting has been shortlisted for awards in the two categories we entered.
What does this mean for you?
We've entered these awards to raise our profile, but more importantly because we wanted to demonstrate we are a company focused on providing the highest standards of service to all of our clients.
Our ambition is to help our clients to grow, thrive and maximise time and cost savings through adoption of new technology. We're passionate about helping charity and NFP organisations become more efficient so that time and maximum funds can be devoted to their core services.
The two categories we're shortlisted for are:
Innovative Firm of the Year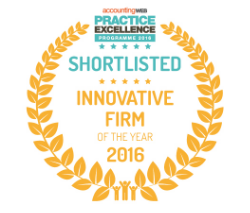 We're committed to helping our charity and Not For Profit (NFP) clients adopt new business practices by making use of the latest innovations in our profession. Cloud accounting technology means our clients can benefit from greater efficiency and faster, more accurate accounting. There really has been a technological revolution!
We see it as our role to ensure all our clients understand the benefits of embracing the technology and to make the transition from desktop to digital accounting go as smoothly as possible.
New Firm of the Year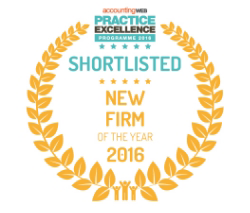 We've quickly established our firm as a leading provider of accounting, training and consultancy services to the charity and NFP sector. We entered this category to demonstrate our distinct approach to this sector and how this brings added benefits to our clients.
Our ethos of a 70:30 split between paid work and pro bono work sets us apart from many other practices. We've enjoyed significant recognition of our expertise and credibility in a relatively short space of time, leading to invitations to speak at events and give radio interviews.
Word of mouth referrals are a significant contributor to our business growth. By meeting a specific need for knowledgeable accounting advice, practice and training, we're enabling our clients to work more efficiently, achieve financial visibility and create a more attractive proposition to funders and/ or investors.
To be on the shortlist is thrilling. To be working day to day with our clients, seeing the tangible links between them achieving greater financial visibility and enhancing their impact on the world, is equally exciting. It's what makes us tick.
We're really looking forward to the awards ceremony on 20th October, and hope to have some very exciting news to report. We'll keep you posted!