GFC on tour: Training, events and meeting amazing charities along the way
It's been a busy few months for GFC with Charity Finance Group (CFG) training collaborations, working with local and national charities to spread the love re digital finance transformation and much more. We're feeling privileged to have met, worked and developed relationships with so many amazing organisations and the individuals who drive them. Read on for the low-down on our recent exploits.
CFG Technical Update – 22 March, London
Two weeks back from maternity leave, Jen was off to London to speak at the CFG's technical update session. Tasked with providing a 'regulatory and accounting update in 45 minutes' – being no mean feat following a busy year for the sector Regulators – Jen summarised the latest developments in the world of charity finance and governance to an audience of charity trustees and finance managers.
CFG Finance for Non-Finance Managers – 1 May, London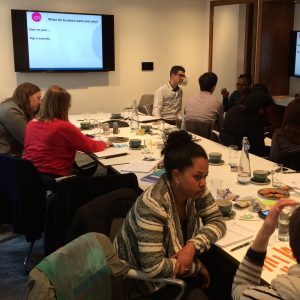 On a sunny Tuesday morning following the Easter Monday Jen Gerrard (our MD) and Fran Taylor (Director) delivered Finance for Non-Finance Managers for the CFG in London.
We had a great turn-out of bods from a wide array of disciplines, all keen to lift the veil on charity finance, budgeting, accounts interpretation and best practice application. Always keen to oblige those with a thirst for knowledge and burgeoning passion for charity finance, Jen soon had the room elbow deep in statutory accounts and a discussion around management accounts presentation and best practice.
Tech4Good: Using Tech For Better Financial Management – 23 May, Bristol
Tech4Good Bristol is a free quarterly peer-support event for people who are interested in using digital technologies (web, mobile, data) for social good.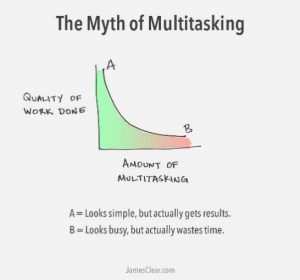 On 23 May Jen went on down to their event at Bristol Energy Hub on Bristol's waterfront to speak about using technology for better financial management. So much enthusiasm in one room for finance and all things digital!
Jen's top five tips for your charity's finance function to work smart, not harder, were:
A cloud accounting subscription
Paperless bookkeeping add-on
Streamlined/ paperless authorisation procedures
Direct Debit fee collection
Financial visibility at your fingertips through good reporting
Of course, in true Tech4Good style, Tina Seymour (Director of Operations from Hope for Tomorrow) contributed by talking about Hope For Tomorrow's own journey to the cloud and better financial management – giving a unique (and practical) insight to the highs and lows
The next Tech4Good Bristol meet-up is scheduled for Wednesday 19 September 2018 – found out more and sign-up here.
Keeping the GFC creative juices flowing – Accountex, 24 May, London
As an organisation which prides itself on helping charities to become more att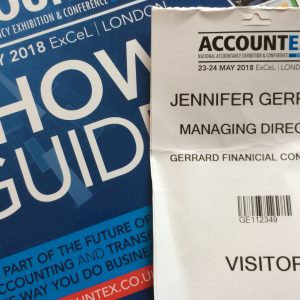 ractive to funders and investors through the adoption of smart finance systems, it is crucial that we ourselves stay abreast of the latest tech developments. Cue Accountex.
Accountex is one of the largest trade fairs in the UK for accountants (I know right, all those accountants in one place makes you want to shudder slightly). Jen and Fran made their way to London in search of the best tech solutions for not just our charity clients, but also the firm. Not only that, as a virtual firm it is an opportunity to catch up face to face with our friends and suppliers who have the joy of our dulcet tones over Skype during the rest of the year.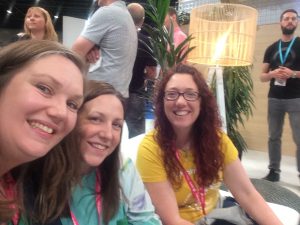 GFC has always been a firm to lead by example. Right from the offset, Jen wanted to avoid having to data process and handle pieces of paper – such was the desire to get out there and help charities rather than sitting behind a desk doing admin. Enter cloud-based, virtual working – operationally and across our own finances. By working with the tools we recommend, we can better understand the quirks and possibilities presented when used in a charity finance environment.
Without continuous review and development, GFC wouldn't have the go-to advisor status that we do for small to medium-sized charities looking for a smart cloud-based finance system.
Lots of exciting things ahead, including HR app QuickBooks Online integration news – hoorah, finally! Stay tuned for future updates.
June has kept the GFC team busy with both existing and new client work. With a lot of clients with March year-ends, now is our super busy time of year for compliance work. Jen is also full steam ahead, overseeing six new financial system implementation programmes, due to roll out over the coming months. Visit our blog for an update soon!