Google Ad grants and Cloud Accounting for Charities – what an event!
We were delighted to welcome so many charities to the Bristol Energy Hub for a joint presentation with Jason Williams.
Jason shared his wisdom about how all charities can access $10,000 of Google ad grants per month and our own Jen Gerrard lifted the lid on the delights of cloud accounting and how it can save time and money for charities.
What is a Google ad grant?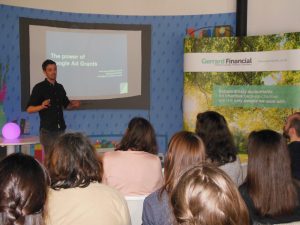 Jason explained that any charity can apply to receive a $10,000 monthly ad grant to spend on PPC advertising – or Google adwords. The ads appear on the first page of Google search results, at the top of the page, enabling charities to gain visibility, awareness and support for their cause.
You can use adwords to appeal directly for donations, to advertise vacancies or recruit volunteers, or even attract marathon runners to compete in support of your cause. It's entirely up to you.
How to apply
You need only apply for the grant once, and it takes just a morning to complete the process. Try following these 4 steps to make your application, or if you're struggling on time, speak to Jason directly about how he is making it work for small Bristol charities like BRACE Alzheimer's, National Eye Research Centre, Windmill Hill City Farm and SOFA Project.
You can contact Jason via; hello@jasonwilliams.work.
We'd love to know how you get on so please let us know if you apply and how Google adwords performs for your charity.
Make cloud accounting the hub of your charity's financial management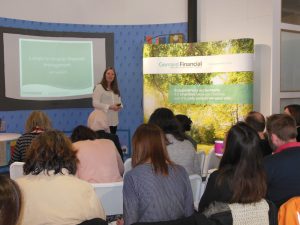 Jen's talk highlighted the delights of cloud accounting, specifically for the charitable sector. It makes the whole accounting process, quicker, easier and a dream to administer.
With a suite of cloud accounting tools, you can automate the whole process, from the moment a transaction occurs, through to final figures and reports.
Starting with QuickBooks Online and Receipt Bank for automated paperless bookkeeping, through to Bill.com for electronic invoice authorisations and automated BACs runs and Futrli (previously known as Crunchboards) for clear financial reporting, Cloud accounting is a joy to work with.
Why not take a look at some of the short films we showed at the event to see many good reasons why charities like yours are switching to the cloud.
QBO and Receipt Bank – a case study
Receipt Bank – paperless expenditure bookkeeping
Bill.com – paperless authorisations
Futrli (was Crunchboards) – dashboard reporting and forecasting
To get you started on a smooth transition to cloud accounting, feel free to use our checklist to help you become cloud accounting ready.
We're here to help every step of the way, so if you'd like a pro bono review of your systems and to get a feel as to whether cloud is right for your charity, please get in touch on jen@gerrardfc.co.uk. Jen will be more than happy to get the ball rolling with you.
You may also be interested in reading how we helped BANES Carers' Centre transition to cloud accounting, and the benefits they now enjoy, including easy access to real time financial information, streamlined payment authorisation processes, and the joys of a practically paper-free accounts office! Read more here.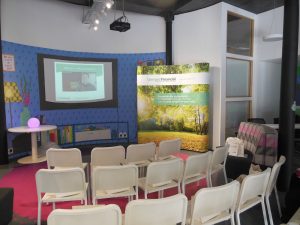 Finally, our thanks go to Bristol Energy Hub for lending us their amazing space and facilities. If you are a charity, community group or advice group looking for a conveniently located venue for your own event, look no further; talk to Lucy Whalley, she'll be happy to help.