Meeting charities and industry experts
The past couple of months have been extremely busy for the GFC team. We were out and about at various events enjoying the chance to meet with many charities, not for profits (NFPs) and professionals in our field, plus we were very happy to be supporting our clients in their celebrations.
Quilter Cheviot Charity event, Bristol Zoo
We started with a guest speaker slot at the Quilter Cheviot Charity event in Bristol, where Managing Director Jen Gerrard took a selected audience from the charity world through the latest legislative changes to charity accounting to bring clarity where there may have been confusion.
"Being in a room full of charities is a great way for me to find out what the pain points are right now, what they may be struggling with and for me to explain how they can overcome such challenges" says Jen, "It was an enjoyable afternoon, and a great opportunity to spend time with some clients, known associates and to meet new people.
Business Showcase South West – Ashton Gate, Bristol
This event was swiftly followed by the Business Showcase South West trade show. We had a stand at this show to supplement our seminar presentation. Jen Gerrard gave a lively talk, bringing the audience up to date on the innovative online accounting tools available to help charities save time and money.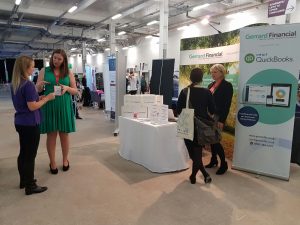 QuickBooks Online Advanced Training
The following day, Jen and Christine were up early again to attend a day's training with QuickBooks Online, and we're pleased to say that Jen is now one of only approximately 200 in the country to achieve the QBO Advanced Pro Adviser status. This is testament to Jen's dedication to her profession and will bring further benefits to clients with her in-depth knowledge of the capabilities of this software. Jen comments: "I've learned a lot in a very intense and enjoyable day with QuickBooks, including lots of lovely short cuts that will save time and money. I can't wait to share this with my clients, they'll love it I'm sure".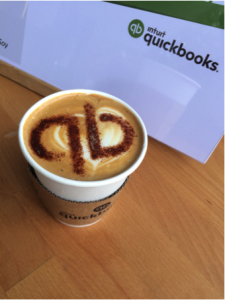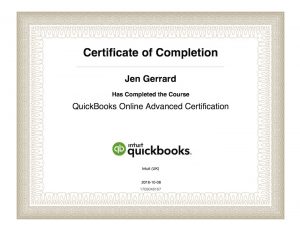 Celebrating Carers
We were pleased to support our client Bath & North East Somerset Carers' Centre at their AGM and annual Carers' Awards ceremony, with Jen presenting the Young Carer of The Year Arts Award. It was a great turnout and nice to catch up with the staff and trustees in a more social environment. Well done to all of the very worthy winners!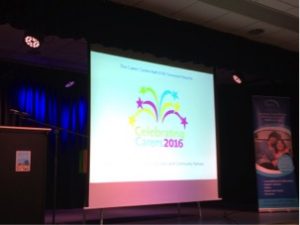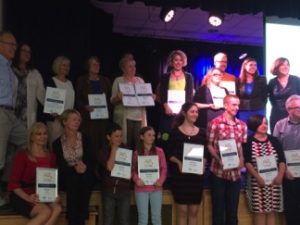 If you have a special event coming up get in touch – we'd love to hear about it.
QuickBooks Online Only Connect, London
In the first of two visits to London inside a week, we travelled to attend the annual QuickBooks Online Connect event. We're pleased to hear that QBO is further developing its software specifically for the charity and NFP sector, and we're delighted to have been invited to offer input at this development stage, to help shape the software to meet the needs of this sector.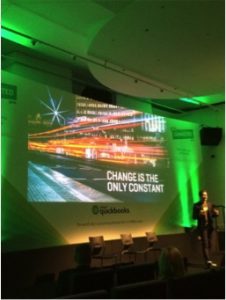 Practice Excellence Awards, London
Some of you may know that earlier this year we were shortlisted for 2 Practice Excellence Awards, for Innovative Firm and New Firm of the year. We were very excited to reach this stage, and headed up to London again, looking forward to a glamorous and glitzy evening. Though we were not successful in winning the awards, we had a thoroughly enjoyable time, meeting with industry experts and catching up with some familiar faces.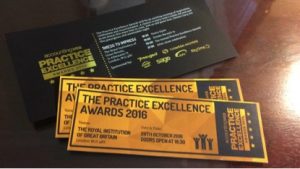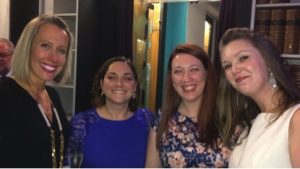 Charity Finance Group South West and Wales Conference, Bristol Hotel, Bristol
Finally, we were back in Bristol on 2nd November for an opportunity to co-present a talk with one of our clients. We covered practical issues arising from the implementation of the new 2015 SORPs and gave an insight in to the focus of the Charity Commission in the coming months – a hot topic in light of last year's much publicised demise of Kids Company. Janine Woodward-Grant of Bath and North Somerset Carers' Centre, then went on to explain its experience of transitioning to cloud accounting, and the benefits of adopting online technology to improve financial visibility.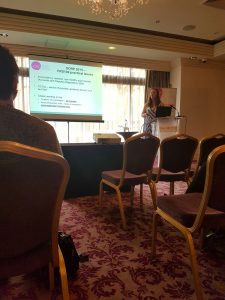 It's certainly been a busy time, but we've enjoyed every minute. Most importantly, we've been able to have many face-to-face conversations with charities, and not for profit organisations which is always valuable. It helps us understand the issues being faced right now. We've been pleased to get up to date too on the latest innovations in technology which will bring added value to our clients in terms of time saved, more accurate and in-depth reporting and more tailor-made software features for the charity and not for profit sector.
If you'd like to find out more about the recent changes to SORP, the direction of governance in the charity sector, or how you could move your charity's finance systems to the cloud (simply and affordably) I'd be pleased to have a conversation with you. Just get in touch.