Think of the time that your charity's finance team spends on processing expenditure data and an ever-increasing pile of paperwork.
We have the solution to both these problems – Receipt Bank.
It's an award-winning add-on for QuickBooks that gets you on top of your expenses and drastically reduces the time you spend keying in your data.
All your financial admin in half the time
Receipt Bank converts your supplier invoices, petty cash receipts and debit card receipts into data before publishing it directly to your cloud accounting software.
With Receipt Bank's flexible submission methods you can submit your paperwork in a variety of ways, choosing whichever method is best for your charity or not-for-profit organisation. Choose from:
Receipt Bank App (iPhone & Android)
Email
Post
Dropbox
And many more…
Why love Receipt Bank?

Save time
You save time on sending in your paperwork, giving you time back to run your charity more effectively.

Save space
You save space as there's no need to store your physical documents. Ditch your filing cabinets.

Smoother year-end
Document images are accessible from your cloud accounting software – a happier accountant!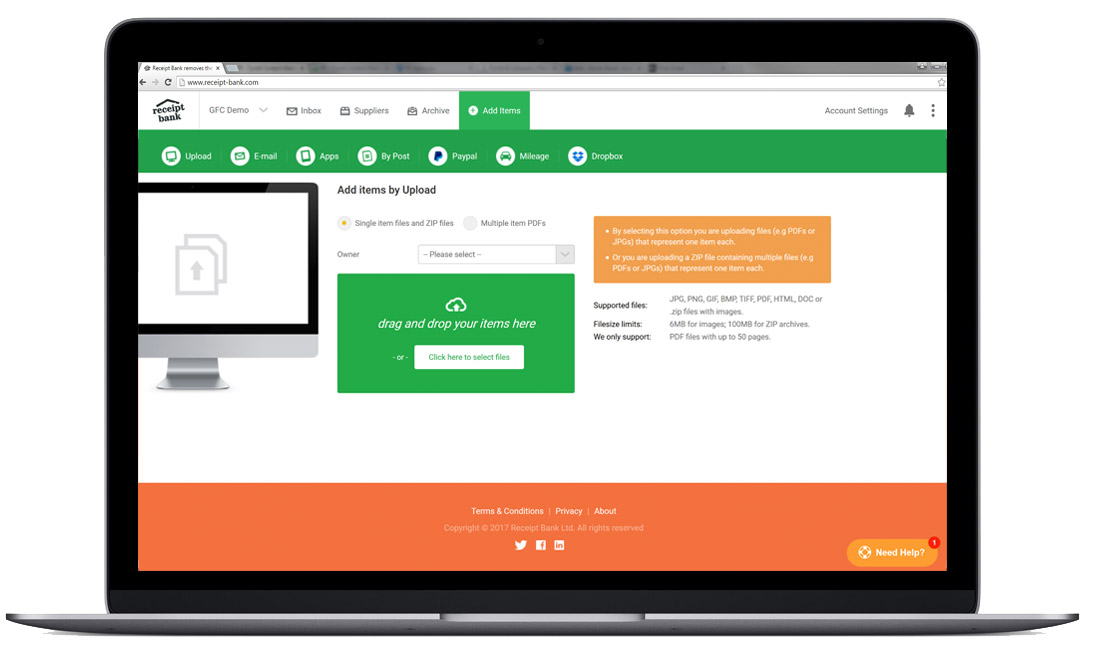 Free up your time so you can focus on the things that matter
Schedule a call through ScheduleOnce