The GFC Autumn update – free stuff, tech news and more
Download our latest charity newsletter
In this issue we consider the impact of fundraising regulation, relevant consultations and legislative changes. We also include an update on free and low cost training for charities on fundraising matters.
Do get in touch if you require any guidance on charity issues.
Jen nominated!
We are thrilled to announce that our Managing Director, Jen Gerrard, has been nominated for Practice Ignition's Top 50 Influential Women in Accounting. Watch this space for further announcements!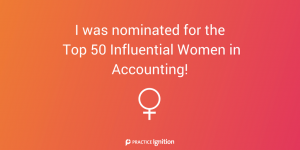 Receipt Bank's new features
Receipt Bank's recent iOS and Android mobile app updates include the option to pinch and zoom on the receipt image. Elsewhere, whilst you are working through your inbox via your web browser, you are now able to sort the categories using a new third option.
Get the full low-down here.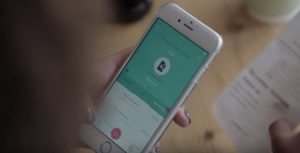 QuickBooks Online – bank feed update
NatWest and RBS Business bank customers can now connect their accounts directly to QBO – exciting times! Read more here.

iOS app update and latest blog
Some iOS users experienced problems with selecting locations from the Google address drop-down on the "from" and "to" locations on the Add Trip page.  The updated app is now available, to be downloaded, on the Apple store. Android users will not have experienced this issue.
Tripcatcher' latest blog "VAT on mileage expenses – how to claim" has been published on their website and you can read it here.
Blogtastic!
Visit our blog page to stay more regularly up to date with Sector goings on, GFC news, cloud accounting developments and free stuff! Check out some of our recent offerings:
The free stuff
Help yourself to some of our jolly useful resources:
Chart of Accounts – free sample downloads:
Charity SORP 2015 income and expenditure categories helpsheet
Cloud accounting – getting started guide and checklist – click here
QBO user tips download – work smarter not harder
Excel tips – Formulae guide handout for busy Finance Managers
Excel tips – Handy keyboard shortcuts handout for your desktop
Auto Enrolment guide
Childcare Schemes – employee letter templates for:
Need guidance in a particular area? Let us know and we'll get on it – enquiries@gerrardfc.co.uk