At Gerrard Financial we like to give back in any way possible, and showcasing our clients to promote their contribution, support and dedication to society is one way that we can.
Each month we profile one of our amazing clients to show you what they do, what they have achieved and how their passion and efforts make a difference.
Project AWARE®is an international registered non-profit organisation and global movement for ocean protection powered by a community of adventurers.
With a mission to connect the passion for ocean adventure with the purpose of marine conservation, Project AWARE brings together a dedicated team of individuals who share a passion for ocean protection and adventure to champion policy change and secure real and direct environmental victories.
With registered charities in Australia, UK and USA, Project AWARE brings to the conservation debate the influential voice of its global community, including the network of divers for communications and citizen action.
Established since 1992, Project AWARE is a respected and trusted authority for ocean enthusiasts the world over.
Project AWARE Foundation was first registered as an independent 501(c)3 nonprofit organization in the U.S. Project AWARE became an established UK charity in 1999 and received formal nonprofit status in Australia in 2002.


How Project AWARE make a difference
There are two critical focus areas for Project AWARE: Community and Policy. When both are working together, Project AWARE is driving towards its mission and vision for a return to a clean and healthy ocean.
Project AWARE leverages community action to:
Advance policies to protect the most vulnerable marine species
Report the impacts of plastic pollution on the underwater world
Reduce the amount of pollution in the ocean and save marine life from the effects of pollution
Create both local and global change for the ocean and the communities who depend on it
Over the years, Project AWARE has stayed at the forefront of emerging ocean issues and pressing global challenges like marine debris and unsustainable fishing.
Through partnerships with individuals, governments, NGOs and businesses, Project AWARE is committed to developing long-term solutions to the global marine debris crisis and protecting vulnerable marine species.
Project AWARE's achievements include:
Helping secure historic protections for vulnerable shark and ray species
Developing the world's first and only marine debris dataset with more than one million pieces of debris removed and reported from underwater environments
Launching the world's first-ever guidelines for shark and ray tourism operators – Responsible Shark and Ray Tourism: A Guide to Best Practice
Mobilizing more than 54,000 Dive Against Debris volunteers
Inspiring over 190,000 Conservation Actions worldwide
How to get involved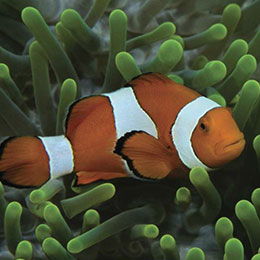 Donate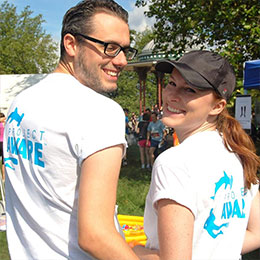 Fundraising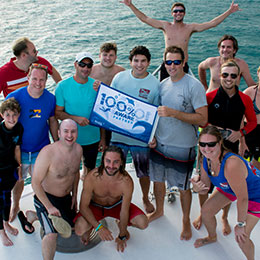 Corporate Partnerships